MAGS™ (Micro Auto Gasification System) is a Compact Waste to Energy Gasifications Systems, that is the ideal solution to replace incinerators, as it eliminates all combustable waste by converting it into Synthetic Gas that fuels the machine, creating an efficient and environmentally safe method of waste disposal and thermal energy contribution.
The Micro Auto Gasification System (MAGS™) can process up to one ton of waste a day, or 50kg/hr (110lbs/hr) where 95% is converted into thermal energy (120kW) and the remaining 5% into the valuable bio-char, which is a carbon sequester and soil addendum.
This system eliminates the negative environmental impact of waste, avoiding land-filling and toxic incineration gasses.
MAGS™ will treat solid and liquid waste:
Municipal Solid Waste
Biomedical Waste
Contaminated Packaging
Hazardous Waste
Sewage Sludge
Illicit Drugs
Oily Sludge and greases
Solvents
Confidential Waste
Applications are ideal for:
Remote Communities
Mining Camp Facilities
Oil & Gas Land and Offshore Installations
Small Island Nations
Hotels & Resorts
Hospitals
International Airports
Shipping Lines
Humanitarian Relief
National Defense Bases
For a PDF Brochure with Technical Specifications CLICK HERE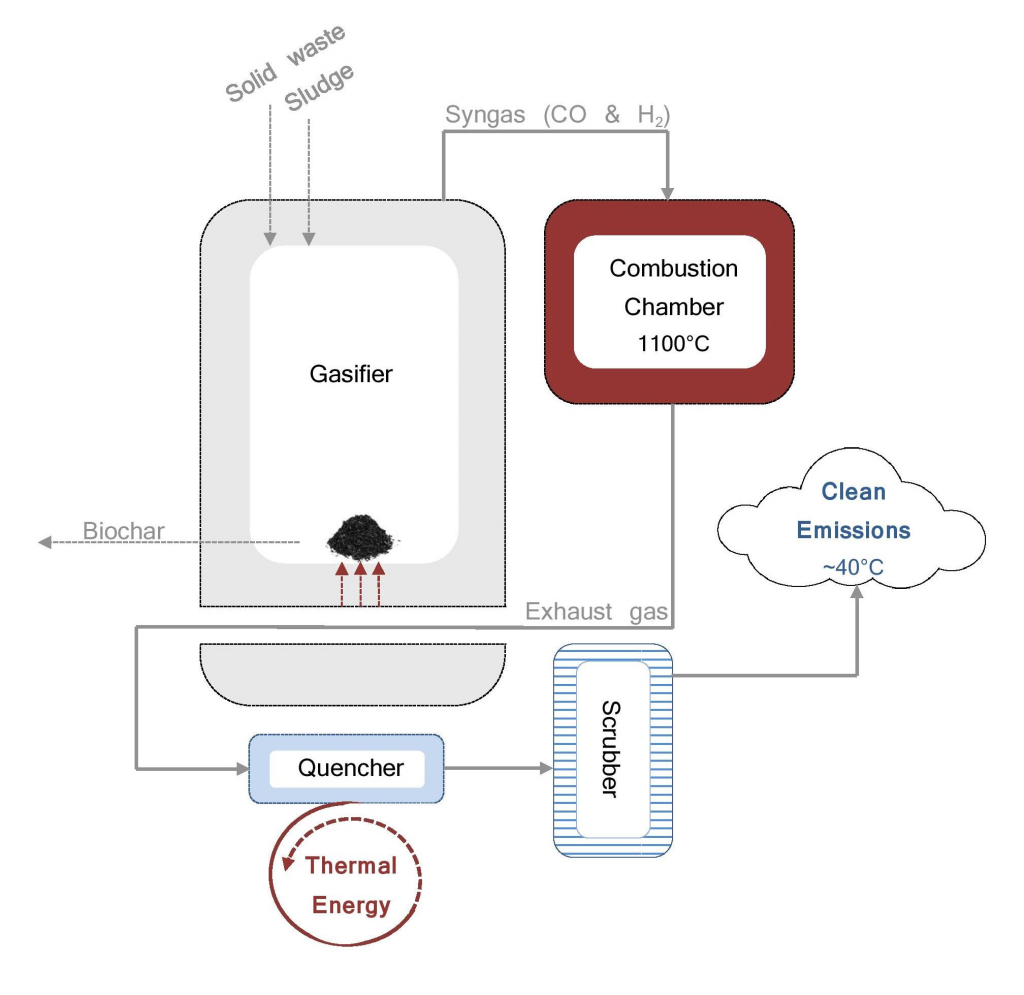 Total Weight 5,000 kg (11,000 lbs.)
Overall Dimensions:
3.4 m (L), 2.6 m (W), 2.2 m (H)  (9' x 5.9' x 6.6')
Advantages:
Multi-configurable where there are space restrictions
Simple to operate – no shredding, compacting or pre-treatment of waste
Reduction of waste volume by up to 95%
120kW of Thermal Energy Output
Fully automated, safe and easy to operate
Meets both land and sea based environmental regulations
Reduced health and safety concerns
Bio-char produced is a soil addendum